About
We're a company of passionate emotional intelligence experts. We believe that emotional intelligence is the key to success in life, and we're on a mission to help people achieve it.

We offer online courses, books, and other resources to help people learn about and improve their emotional intelligence. We also offer consulting services to businesses and organizations that want to improve their emotional intelligence.

We're committed to helping people everywhere learn about and improve their emotional intelligence. Join us on our mission!

SELF
The first step to emotional intelligence is self-awareness. Once you understand your own emotions, you can begin to manage them effectively. With an Emotional Intelligence certification, you will learn how to be more in tune with yourself and your surroundings. This knowledge can help you create a more positive outlook on life, better manage stress, and build healthier relationships.
With an Emotional Intelligence certification, you'll be equipped with the skills to take control of your life and manage your emotions. This certification will allow you to lead a more happy and more successful life.
SELF-AWARENESS
Self-awareness is one of the key emotional intelligence skills. Those who are self-aware know their strengths and weaknesses and can manage their emotions. They understand how their words and actions affect others, and they make choices accordingly. Because they're tuned in to their own feelings, they're also better able to read other people's emotions. As a result, self-aware people tend to be more successful in relationships, both personal and professional.
SELF MANAGEMENT
If you want to be successful, you need to be able to manage yourself. That's where emotional intelligence comes in. Emotional intelligence is the ability to be aware of and manage your own emotions, as well as the emotions of others. With emotional intelligence, you can better understand and control your reactions, stay calm under pressure, and build strong relationships.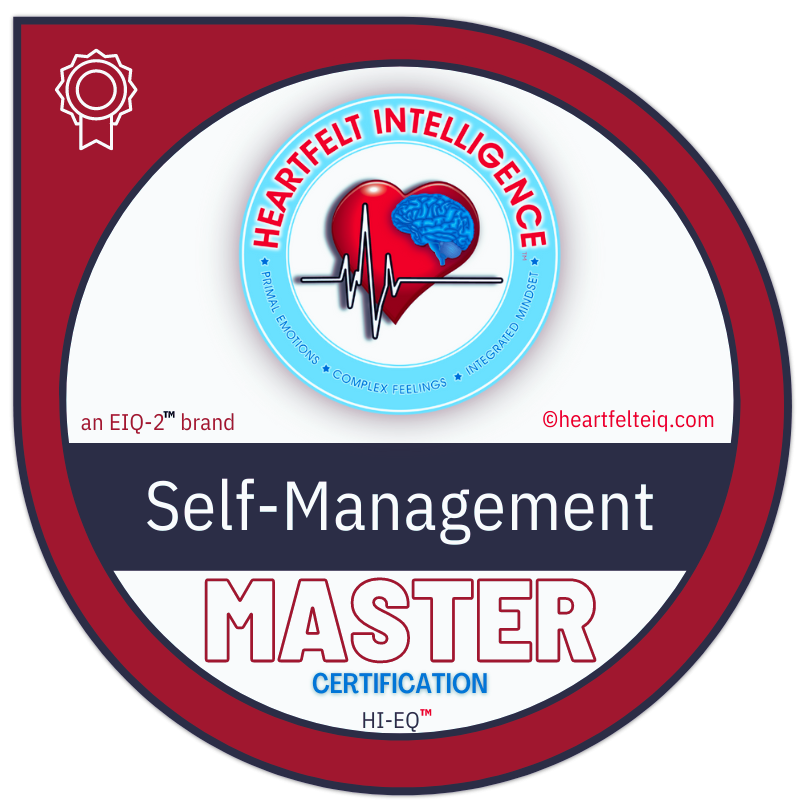 • HRCI (Human Resource Certification Institute) {for GPHR, SPHR & PHR)
• SHRM (Society of Human Resource Management) (for SHRM-CP; SHRM-SCP)
• ATD (Association for Talent Development) (for CPLP)
• ICF (International Coaching Federation) (for ACC, PCC and MCC certification)